I joined a group on facebook,
CrossStitchCrazy2013
, that in 2013 we will work on our list of 15 projects to complete in the year. I am stoked about this opportunity and can't wait to start! So glad I have several qsnaps!!
Here are my 15:
# 1 The Legend of the Dogwood Tree - This one may take the entire year! (just started this one)
#2 Country Bloomers (This is a WIP)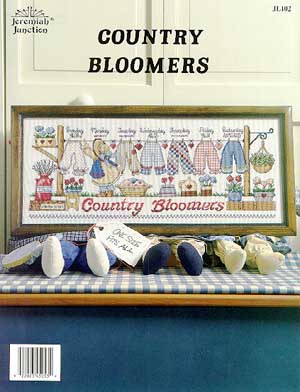 #3 Months of the Year Sampler (WIP)
Charts can be found in this book:
I received these as part of a Stashmas gift on another group! I think they will be quick stitchings! Part of the gift was also special linen fabrics to coordinate!
#6 To Everything There is a Season
#7 - #19 (Yes I know I am going over 15...but I can't just do 15)
The rest of the charts can be seen here. I have been eyeing these cottages all year! Take a look at them here at
Country Cottage Needlework